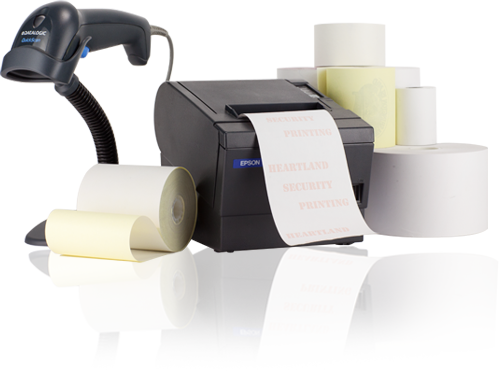 Heartland is a premium provider in Point of Sale supplies for Retail and Financial applications. All of our products are manufactured to the Original Equipment Manufacturers Specifications which include raw materials from the world's top suppliers such as Appleton, Koehler, and Kanzaki.
We specialize in servicing the Retail Market having the capabilities to print up to six colors as well as various Security Inks for receipt authenticity.
We can meet all of your Point of Sale needs, including ATM, Mobile Printers, Kiosk, Pay at the Pump or any custom application.
Contact your sales representative or our customer service department at 800-236-3584 today.